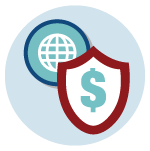 Safe
Fully backed by the Singapore Government. You can always get your investment amount back in full with no capital loss.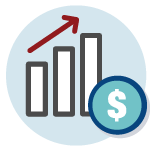 Long-term
Invest for up to 10 years with interest that increases over time. The longer you save, the higher your return.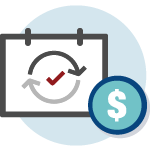 Flexible
You can choose to exit your investment in any given month, with no penalties. There is no need to decide on a specific investment period at the start.
Open to individuals aged 18 years and above. You will need a bank account with one of the three local banks and an individual CDP Securities account.
Apply through DBS/POSB, OCBC and UOB ATMs or internet banking, or OCBC's mobile application. SRS investors may apply through their respective SRS Operator's internet banking portal.
Redeem your Savings Bonds in any given month before the bond matures, with no penalty. You'll be paid the principal and any accrued interest. 
Savings Bonds complement your other savings and investments as a safe way to save for the long term.

Start Small
You don't need to set aside a large amount of money - start with as little as S$500.
Maintain the Value of Your Savings
If you are a retiree or nearing retirement, Savings Bonds can be a safe and flexible way to maintain the value of your nest egg.
Set Up a Rainy Day Fund
Earn step-up interest on your savings while having the flexibility to access your funds within a month.
Diversify Your Investments
If you're an active investor, you can diversify the risk in your portfolio by allocating a portion to Savings Bonds.
Frequently Asked Questions
Here are the Top 5 Singapore Savings Bonds (SSB) FAQs. Read more on SSB FAQs.
How are interest rates for Savings Bonds determined and where can I check the interest rates for each issue?
Savings Bonds offer you a return that increases the longer you hold them for. This "step up" feature of the SSB reflects the objective of the Savings Bond programme, which is to facilitate long-term savings and investment.
Coupon rates for each issuance of Savings Bonds are determined such that the average annual compounded return over an investor's investment period (e.g. 5 years) is linked to the yield of an SGS of a corresponding tenor (e.g. 5 year SGS bond yield). There may be two  exceptions to this:


The first exception may arise from time to time if the shape of the SGS yield curve does not allow the interest rates to step-up. An adjustment may be made to ensure that the interest payments do not step down in any year within the life of a particular Savings Bond. This adjustment does not affect the return on the Savings Bond if it is held for the full 10 years.
The second exception is due to very small rounding differences of up to +/-0.03% that may arise in the computation of average returns for Savings Bonds.



MAS will announce the interest rates for each Savings Bond, as well as the returns over different holding periods, upon opening applications for that Savings Bond issue. The information will be published on the Savings Bonds website (

www.mas.gov.sg/ssb

) and in local newspapers.
When can I apply for Savings Bonds? What is the overview of the monthly application timeline?
A new Savings Bond will be issued every month. MAS will announce (

www.mas.gov.sg/ssb

) details of the upcoming Savings Bond issue (such as the amount available and interest rates) on the 1st business day of each month. 
The application period for each Savings Bond issue opens on 6.00pm on the 1st business day of the month and closes at 9.00pm on the 4th last business day of the month.
The operating hours for application submission are: 7am-9pm, Mon-Sat (excluding Public Holidays)


When can I apply to redeem my Savings Bonds? Will I lose money if I redeem before it matures?
You can redeem your Savings Bonds in any given month before the bond matures, with no penalty for exiting your investment early.
The redemption period opens on the 1st business day of each month and closes on the 4th last business day of the month. You will receive your redemption proceeds along with any accrued interest by the 2nd business day of the following month. For example, if you submit a redemption request of $1,000 in May, you will receive the $1,000 and any accrued interest by the end of the 2nd business day in June.
If I have reached my Individual Limit but have submitted a redemption request, will I be able to apply for new Savings Bonds within the same month to bring my total holdings back to the Individual Limit?
Yes. You can redeem your holdings in SSB and apply for a new bond in the same month, provided you are within your total Individual Limit of S$200,000.

However, you must ensure that there is sufficient money in your bank account at the point of application as your redemption proceeds will only be returned to you by the end of the second business day of the following month from when you submitted the redemption application.
How and where can I check what Savings Bonds I have?
For cash subscriptions
Savings Bonds which are allocated to you and/or interest paid will be reflected in your CDP account statement. You will also receive half-yearly CDP statements in June and December each year as long as you have holdings in CDP.
You can check the bonds held in your CDP Securities account through the following methods:

View the CDP Securities account holdings online through the CDP Internet service (

www.sgx.com/cdp

).
Contact the CDP Call Centre (6535-7511) and select option 2 to retrieve your CDP securities balance.
View your CDP account statement sent to your mailing address if you have subscribed to the paper statement.
For SRS subscriptions
You can check the bonds held in your SRS account through the internet banking portal of your SRS Operator. 
For cash and SRS subscriptions
You may also check your SSB holdings by logging in to the My Savings Bonds portal, accessible via the SSB website (

www.mas.gov.sg/ssb

). Please note that holdings of the most recent issued SSB will only be reflected in the portal one business day after the issuance date, by 10am.
NRIC holders may log in to the My Savings Bonds portal using your Singpass ID. Please note that logins via FIN are currently not available.