Digital Acceleration Grant - Financial Institutions and FinTech Firms
For General Insurance & Life Insurance Agencies of Licensed Financial Advisers or Licensed Life Insurers, please click here.
The MAS Financial Sector Technology and Innovation (FSTI) Digital Acceleration Grant (DAG) scheme supports Singapore-based smaller financial institutions and FinTech firms adopt digital solutions to improve productivity, strengthen operational resilience, manage risks better, and serve customers better.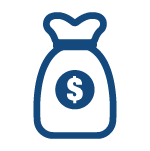 Funding Amount
70% co-funding for qualifying expenses.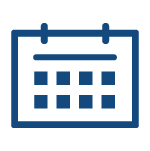 Funding Duration
Institution Project: Minimum 6 months, maximum 1 year
Industry Pilot: Minimum 1 year, maximum 2 years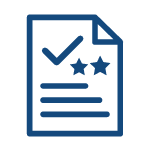 Who is Eligible
Singapore-based financial institutions and FinTech firms with not more than 200 employees
This track supports joint projects by multiple FIs to customise an existing solution with a solution provider.
Grant criteria
Details
Applicant Eligibility
Applicants should be Singapore-based FIs that are regulated by MAS (licensed or exempted from licensing), with headcount not more than 200 staff.
Each project should have a minimum of 3 participating, eligible FIs.
Project Eligibility

Qualifying solutions must:

be deployed and used for at least 6 consecutive months in Singapore before time of application;
contribute to improvements in productivity, efficiency, risk management, operational resilience, or customer service;
belong to any of the categories listed in Part 2 (please refer to page 3 of this application form);
not be built from scratch;

and

not a hardware.

The categories of solutions supported are:

Cloud services;
Communication and collaboration tools;
Compliance & KYC tools (including transaction monitoring tools);
Customer relationship and engagement tools (including digital customer onboarding, excluding fees for web domains);
Data-related services (including data warehousing, data automation, data analytics);
Enterprise services (including HR and accounting systems, excluding email services and internet connectivity fees);
Marketing productivity tools (including customer sensing tools, insights generation, excluding advertising and SEO expenses);
Office productivity tools (excluding basic software for individual uses e.g., Microsoft Office, Windows Operating System, Google Suite);
Project management, development and testing tools;
Security-related solutions (excluding anti-virus software for individual laptop / desktop use, firewalls and switch ports, and VPN tokens); and
Digital solutions / software to support alternative working arrangements, operational resilience and BCP.

Funding Support

70% co-funding of qualifying expenses, capped at $100,000 per participating entity, per project.
Qualifying expenses may include hardware and software, professional services, and manpower costs.

The funding period is capped at 2 years from implementation.

How to Apply
Submit the

application form

(85.4 KB) (1 form for each participating FI) to

fintech_office@mas.gov.sg

at least two months before the commencement of the project.