The Productivity Solutions Grant (PSG) supports businesses in the adoption of pre-scoped solutions or equipment that improves productivity. It is coordinated by the Ministry of Trade and Industry's Grants Management Office and administered by the respective sector-lead agencies. For the full list of supportable solutions under PSG, businesses may refer to
GoBusiness Gov Assist.
Funding Amount
30% of qualifying expenses including:
One-time set up costs,
Subscription costs for two years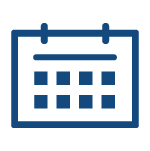 Scheme Period
Banks
Three years starting from 26 October 2020 to 25 October 2023.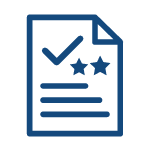 Who is eligible
Singapore-based financial institutions with not more than 200 employees. Currently open to banks only.
Applicant eligibility
Applicants should be Singapore-based financial institutions with not more than 200 employees. The scheme is currently open to banks only and will be expanded to include insurers and capital market intermediaries.
Project eligibility
Eligible applicants qualify for funding if they use a

pre-approved solution

from the three solution providers to assist regulatory reporting:

AxiomSL Pte Ltd

AxiomSL MAS 610 SaaS version 4 - Package (Basic Data Loading)
AxiomSL MAS 610 SaaS version 4 - Package (Standard Data Loading)
AxiomSL MAS 610 SaaS version 4 - Package (Custom Data Loading)

KPMG Services Pte Ltd

KPMG Regulatory Integrated Solution Version 1.0 - Package (Tier 3 Bank)
KPMG Regulatory Integrated Solution Version 1.0 - Package (Tier 3 Bank with Auto ETL)
KPMG Regulatory Integrated Solution Version 1.0 - Package (Tier 2 Bank)
KPMG Regulatory Integrated Solution Version 1.0 - Package (Tier 2 Bank with Auto ETL - Small Engine)
KPMG Regulatory Integrated Solution Version 1.0 - Package (Tier 2 Bank with Auto ETL - Medium Engine)

Wolters Kluwer Financial Services Singapore Pte Ltd

OneSumX for Regulatory Reporting Version 3.1.0 - Package (Tier 4)
OneSumX for Regulatory Reporting Version 3.1.0 - Package (Tier 3)
OneSumX for Regulatory Reporting Version 3.1.0 - Package (Tier 2)

Vermeg International Singapore Pte Ltd

AgileREPORTER Version 19.3 - Package (Small Merchant and Wholesale Banks)

Funding Support

Banks
Up to 30% capped at $250,000 for the following qualifying expenses:

One-time set up costs
Subscription costs for two years