Published Date: 01 April 2019
European Commission and Monetary Authority of Singapore: Concurrent adoption of equivalence decision for certain derivatives trading venues in the EU and Singapore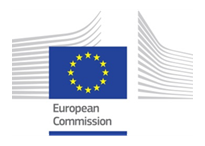 Singapore, Brussels, 1 April 2019… The European Commission has today recognised a number of Singapore trading venues authorised by the Monetary Authority of Singapore (MAS) as eligible for compliance with the EU trading obligation for derivatives. This decision will allow EU counterparties, essentially EU investment banks that operate as swap dealers in Asia, to comply with their EU trading obligation under the Markets in Financial Instruments Regulation (MiFIR ) and in line with the G20 reforms for standardised derivatives when executing derivatives transactions with counterparties in Singapore.
Concurrently, MAS has today adopted regulations to exempt certain EU Multilateral Trading Facilities and Organised Trading Facilities from MAS' markets licensing requirements. Singapore participants can trade with EU counterparties on such EU trading venues in compliance with Singapore's derivative trading obligations.
Valdis Dombrovskis, Commission Vice-President in charge of Financial Stability, Financial Services and Capital Markets Union said: "Our adoption today confirms how global cooperation can bring tangible benefits to EU market participants trading interest rate and credit default derivatives on Singapore's trading platforms, and engaging with local counterparts in Asia, while Singapore firms will be able to use EU platforms. This will facilitate trade and economic exchanges between the EU and Singapore. I want to thank Deputy Prime Minister Shanmugaratnam and his team for working with us towards this mutually beneficial outcome".
Tharman Shanmugaratnam, MAS Chairman, said, "The decisions adopted today will strengthen cross-border trading, enabling businesses in the EU and Singapore to access deeper pools of liquidity and hedge risks more efficiently. I am grateful to Vice-President Dombrovskis and the European Commission staff for working to conclude this important initiative with us, and look forward to further cooperation."
This follows the agreement between the Commission and the MAS on the common approach regarding certain derivatives trading platforms. See the joint EU-MAS announcement issued on 20 February 2019. Today's decision takes the form of an implementing act and will enter into force on the day following its publication in the Official Journal of the EU.
Published Date: 31 July 2023

MAS launched a public consultation on a revised framework to strengthen surveillance and defence against money laundering risks in Singapore's Single Family Office sector.

Published Date: 22 May 2023

MAS and the China Securities Regulatory Commission held their annual supervisory roundtable, where both regulators exchanged views on supervisory approaches and discussed initiatives to deepen capital markets connectivity between Singapore and China.

Published Date: 11 January 2023

The Monetary Authority of Singapore (MAS) introduced amendments to the Code of Corporate Governance, to reflect SGX RegCo's Listing Rule changes to introduce a nine-year tenure limit for independent directors and mandatory remuneration disclosure for each individual director and CEO.