Published Date: 22 May 2019
New Industry Steering Group to Elevate Culture and Conduct Standards for Banking Industry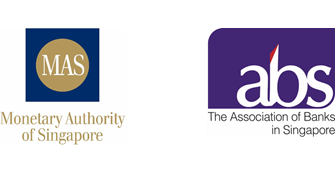 Singapore, 22 May 2019… The Monetary Authority of Singapore (MAS) and the Association of Banks in Singapore (ABS) announced today the establishment of the Culture and Conduct Steering Group (CCSG) to promote sound culture and raise conduct standards among banks in Singapore.
2 MAS is intensifying its work with banks to strengthen (i) ethical business practices that safeguard customers' interests and ensure fair treatment, and (ii) prudent risk-taking behaviour and robust risk management that support the bank's safety and soundness. The CCSG, chaired by Mr Shee Tse Koon, Singapore Country Head, DBS Bank, is an important initiative to advance this agenda. It comprises members from 12 other banks in Singapore, who have responsibilities in business, risk management, compliance and human resource. MAS is also a member of the CCSG (see Annex for full list of industry members).
3 The CCSG will serve as a platform for industry participants to:
Identify best practices in the area of culture and conduct and share them with the wider industry to facilitate adoption;
Monitor trends and identify emerging conduct and culture issues within the industry; and
Collaborate with MAS on initiatives to promote strong culture and conduct within the industry, including conducting industry self-assessments or updating industry codes of conduct where necessary.
4 The recently published G30 report on banking conduct and culturehttps://group30.org/publications/detail/3134 highlighted that industry-wide dialogue and sharing of best practices are key to a stronger and healthier banking industry. The CCSG will provide a platform for such exchanges within the Singapore banking industry.
5 Ms Ho Hern Shin, Assistant Managing Director (Banking and Insurance), MAS, said, "Good culture and conduct builds customer trust. It lays the foundation for sustainable business growth and enhances financial strength of banks. The establishment of the CCSG shows the industry's recognition of the value of prioritising sound culture and good conduct standards. MAS looks forward to active collaboration with the CCSG."
6 Mrs Ong-Ang Ai Boon, Director of the ABS, said, "Upholding values, attitudes and behaviours that protect the interests of our customers is crucial for continued trust and confidence in Singapore's banks. The CCSG is an important collaboration with MAS to ensure integrity and ethical behaviour. It builds on our existing practices to embed these values deeply among our member banks, so that as an industry, we will achieve higher standards of culture and conduct for our customers."
7 Mr Shee Tse Koon, Chairperson for the CCSG, said, "Banks understand the need to focus on culture as it drives the behaviour of their employees and leads to positive outcomes for customers. This is a nascent area where there is potential to do more. The CCSG is eager to work with the industry and MAS to foster a sound culture within their organisations and uplift industry standards."
***
Published Date: 01 November 2023

MAS has imposed a six-month pause on DBS Bank Ltd's non-essential IT changes to ensure that the bank keeps sharp focus on restoring the resiliency resilience of its digital banking services.

Published Date: 20 March 2023

MAS' statement on Credit Suisse's operations in Singapore after the announced takeover by UBS Group AG.

Published Date: 16 March 2023

MAS' response to queries on Credit Suisse