About the panel
The panel advises the MAS on international developments in FinTech and how Singapore can harness new technologies to enhance the provision of financial services. The MAS ITAP presently comprises the following members:
Ali Dalloul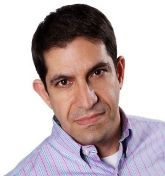 Vice President, Azure AI Customer eXperience Engineering, Microsoft
Ali is the worldwide VP of Customer eXperience Engineering for Microsoft's Azure AI Platform. He is responsible for AI solutions customer engineering, tooling, product planning, growth and business strategy, product commercialization, as well as strategic customer and partner engagements at C-Suite/BOD level across all industries worldwide. 
Ali is also a board member of the Open Voice Network, representing Microsoft with the Linux Foundation. He is a broad, multi-disciplinary leader with over 28 years' experience in the technology industry across business, product, engineering, research, corporate strategy, product and startup incubations, and emerging markets. 

Ali has held many roles at Microsoft, building multiple businesses for Microsoft from the ground up and scaled them. In his current role, he has scaled Microsoft's AI business to hundreds of millions of dollars, as VP of Azure AI Strategy and Commercialization until recently. 

Prior to this role, Ali led the Ambient Intelligence product team in the Microsoft Cloud + AI Group, focused on developing AI-powered, end-to-end solutions that help enterprises transform in the Digital Era. He has led the Ambient Intelligence team to innovate in the use of Computer Vision in retail, resulting in many patents, two of which are issued US patents and one of which is pending, all where Ali is a co-inventor.

Ali was also responsible for the technical program governance for the Office of the Microsoft CEO, working directly with Bill Gates, who was the Technical Advisor to the CEO of Microsoft, to facilitate cross-Microsoft technical strategy development and alignment.

Ali is a Magna Cum Laude graduate of California State University, Fresno, with a B.Sc. in Business Administration in Computer Applications & Systems.

Ari Sarker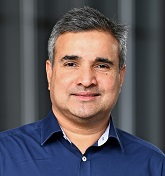 President, Asia Pacific, Mastercard
As President for Asia Pacific at Mastercard, and a member of the Global Management Committee, Ari Sarker oversees all of the company's activities in the region including business strategy and operations, product development, sales and marketing, and relationships with governments, regulators, banks and merchants.
Ari is an active proponent of the company's financial inclusion commitments, and a champion of inclusive growth efforts across Asia's emerging economies. He also manages and identifies new equity investment opportunities designed to establish Mastercard as a natural partner of choice for firms in the dynamically evolving FinTech landscape. 
Ari has been with Mastercard since 2011 and has held an array of leadership roles across geographies. Prior to his current role, he helmed Mastercard's business for South Asia, including India. He started his journey at Mastercard as Head of Network Processing for AP & MEA, in which capacity he actively advocated for the need to build an open payments market environment. In this role, Ari was instrumental in driving significant engagement and deepening the partnership models with domestic switch operators and regulators, thereby enabling a much more vibrant ecosystem overall.
Before joining Mastercard, Ari spent over 12 years with GE in a variety of senior roles across several key markets in the Americas, Europe and Asia Pacific.
Ari holds a number of Board positions, including Independent Board Director with Airtel Payments Bank Limited in India, Advisory Board Member of the Singapore Management University Lee Kong Chian School of Business (SMU-LKCSB), and Board Member of the US-ASEAN Business Council (USABC).
He is a B.Com (Hons) graduate from Delhi University, a MBA from Cardiff University, and is a qualified chartered accountant from the Institute of Chartered Accountants in England and Wales.
David Craig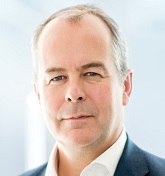 Co-Chair - TNFD (Taskforce on Nature-related Financial Disclosures) and Senior Advisor - London Stock Exchange Group (LSEG)
David joined LSEG on completion of the Refinitiv-LSEG combination on 29 January 2021 as Group Head of Data and Analytics, and CEO Refinitiv. He was the founding CEO and Board member of Refinitiv from 2018 following senior roles at Thomson Reuters including President of the Financial & Risk business division and Chief Strategy Officer. Earlier in his career, David was a partner at McKinsey and Company, focusing on technology, media, and banking.
David is a member of the Banking Governors Board, the steering group of the World Economic Forum's (WEF) Digital Disruption Innovation Group, the Advisory Council of TheCityUK, chairs the India-UK Financial Partnership and co-chairs the Taskforce on Nature-related Financial Disclosures (TNFD). In his 30 years of working in financial markets David has published many papers on data, regulation, emerging markets. He is an Executive Fellow at London Business School where he focuses on global markets leadership, digital innovation and sustainability. He is also a member of the UK Government Trade Advisory Group and a member of MAS ITAP (International Technology Advisory Panel).

He is deeply involved in charitable and professional causes working to advance sustainable business, including Chair of Urban Synergy Corporate Advisory Board and member of both the Corporate Board and Trustee of the Great Ormond Street Hospital Charity. David holds a degree in Electronic and Communications engineering from Bristol University.
Desiree Fixler
Chair, VentureESG
Desiree Fixler is an advocate for change and impact in the practice of ESG investing and sustainability. She works as a senior advisor to financial institutions, is a member of the U.K's Financial Conduct Authority's ESG Advisory Committee and is the Chair of the Board of VentureESG.
Desiree has over 25 years of experience in both sustainable finance and investment banking. She was Group Sustainability Officer at DWS Group, when she exposed what she considered to be extensive greenwashing. She highlighted the discrepancies between the firm's public ESG claims and its internal statements and actions and called for greater transparency and accountability in ESG investing.
Previously, she has held senior roles at JP Morgan, Deutsche Bank and Zais Group, where she built and managed ESG investing and structured credit businesses.
Desiree holds a BSc Economics (Hons) from the London School of Economics. She is a member of the CFA's ESG Technical Committee, a member of the LSE's Entrepreneurship Advisory Group and a member of the World Economic Forum's Global Future Council on Responsible Investing.
Fernando Vazquez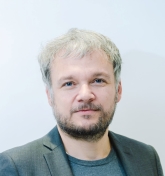 Chief Executive Officer, SBI Digital Asset Holdings
Fernando Luis Vázquez Cao is an open-source software industry veteran with over twenty years' experience across technology innovation, governance, and capital markets. At SBI Digital Asset Holdings, he aims to mainstream technology that advances the financial industry's digital transformation and the commoditization of its basic services.
Fernando's career began in academia where he first became deeply involved with the budding Linux community in the early 90s. This led him to the corporate world with a number of roles at the NTT Group starting in 2003, eventually becoming a founding member and technical director of NTT's Open Source Software Center, where he built a team that made major contributions to open source projects that underpin modern cloud and Internet services, including the development of enterprise features that helped open source become a mainstay in mission critical systems. He then transitioned into the FinTech world, joining Japanese financial conglomerate SBI in 2016.
He has held a wide variety of roles at SBI since joining including C-suite roles, chairmanships, and directorships at Japannext, SBI VC Trade and SBI Remit, among others. He became CEO of SBI Digital Asset Holdings in July 2020, where he is leading the SBI Group's digital asset strategy and its digital business' global expansion. He is also a board member of regulated financial institutions and foundations in Asia (AsiaNext) and Europe (Sygnum Bank, the Cardano Foundation) and provides policy recommendations at the highest levels inside financial and technology industry bodies.
Geoff Jiang
President of Digital Technology Business Group, Ant Group
Geoff Jiang has been the president of the Digital Technology Business Group since January 2022, leading the technology business segment of Ant Group. Prior to joining in February 2017 as vice president, he studied and worked in the United States for nearly 20 years.
From June 2004 to February 2017, he worked at NEC Laboratories America and successively served as senior researcher, department head and vice president and developed myriad innovative tech products and solutions in fields such as IoT, big data analytics, artificial intelligence, cloud computing, computer security and software-defined networking, earning him many industrial innovation awards.
Geoff has published over 160 academic papers at top international conferences or journals, winning "Best Research Paper Awards" at top conferences. He also holds more than 100 patents.
He obtained a bachelor's degree and a doctorate degree from Beijing Institute of Technology in July 1993 and June 1998, respectively. He was also a post doctorate fellow at Dartmouth College in the United States from August 1998 to August 2001.
Gregor Hohpe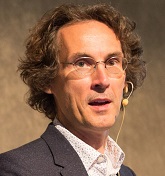 Enterprise Strategist, Amazon Web Services
As Director of Enterprise Strategy at Amazon Web Services, Gregor helps technology leaders transform both their organisation and their technology platform. His favorite pastime is dissecting buzzwords and replacing them with meaningful decisions and architectural trade-offs.
Gregor advises CTOs and technology leaders in the transformation of both their organization and technology platform. He assures that corporate strategy connects with the technical implementation and vice versa. Gregor has served as Smart Nation Fellow to the Singapore government, as technical director in Google Cloud's Office of the CTO, and as Chief Architect at Allianz SE, where he oversaw the architecture of a global data center consolidation and deployed the first private cloud software delivery platform. Gregor has authored publications on IT architecture and transformation and is an active member of the IEEE Software advisory board.
Dr. Gu Ronghui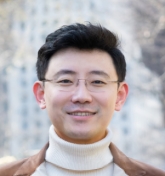 Co-Founder, CertiK
Dr. Gu is the inaugural Tang Family Assistant Professor of Computer Science at Columbia University. He is also the primary designer and developer of CertiKOS, the first verified concurrent OS kernel – a major milestone towards building secure systems software.
Dr. Gu co-founded CertiK, a Web3 cybersecurity unicorn startup valued at US$2 billion. CertiK has collectively served over 3,200 enterprise clients and secured more than US$300 billion worth of assets in cryptocurrency. 

For his work in systems verification, Dr. Gu received a National Science Foundation CAREER Award, a VMware Systems Research Award, three Amazon Research Awards, an OSDI Jay Lepreau Best Paper Award, an SOSP Best Paper Award, and a CACM Research Highlight.

He obtained his Ph.D. from Yale University in 2016 and a bachelor's degree from Tsinghua University in 2011.
Jonathan Larsen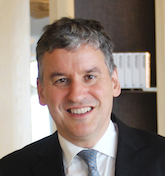 Chief Innovation Officer, Ping An
Jonathan Larsen has been at the leading edge of the financial services industry for the last 33 years across the Asia Pacific region and globally. He brings a blend of strategic vision, operational depth, and understanding of the new technology landscape.
Jonathan is currently Chief Innovation Officer of Ping An Group and Chairman and CEO of the Ping An Global Voyager Fund, Ping An's global corporate venture fund focused on growth stage companies in fintech and digital health. He has been holding these roles since May 2017.
Prior to Ping An, Jonathan spent 18 years at Citigroup where for the last 4.5 years he was Global Head of the firm's Retail Banking and Mortgage businesses. Prior to Citi, Jonathan was a Principal in the Financial Services Practice of global management consulting firm, Booz Allen & Hamilton.
Jonathan is a Distinguished Fellow of the Institute of Banking and Finance, Singapore and was named Retail Banker of the Year in 2011 by Asian Banker magazine. Jonathan holds a Bachelor of Arts (Hons) from the University of Melbourne.
Dr. Marco Pistoia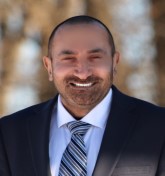 Managing Director, Head of Global Technology Applied Research, Head of Quantum Computing, JPMorgan Chase & Co.
Marco Pistoia, Ph.D. is a Managing Director, Distinguished Engineer, and the Head of Global Technology Applied Research at JPMorgan Chase, where he leads research in various areas, particularly Quantum Computing.  
He joined JPMorgan Chase in January 2020. Formerly, he was a Senior Manager, Distinguished Research Staff Member and Master Inventor at the IBM T.J. Watson Research Center in New York, where he managed an international team of researchers responsible for Quantum Computing Algorithms and Applications. He was at IBM Research for 24 years. 
Dr. Pistoia is the inventor of 271 patents, granted by the U.S. Patent and Trademark Office, and 319 patent-pending applications. In August 2022, he was certified as the 250th most prolific inventor of all time according to the US Patents and Trademarks Office. He is one of the 12 technologists included inHPCwire People to Watch 2023, a 21-year-old program that "recognizes HPC professionals who play leading roles in driving innovation within their particular fields, making significant contributions to society as a whole." 
Dr. Pistoia received his Ph.D. in Mathematics from New York University in May 2005.  He is the lead author of nine printed books, including Enterprise Java Security (published by Addison-Wesley in English and by Tsinghua University Press in Chinese) and Java 2 Network Security (published by Prentice Hall).  He is also a coauthor of the online book 
Learn Quantum Computation using Qiskit
.  In the course of his career, he has authored over 400 scholarly publications and received five distinguished paper awards from the ACM and IEEE.
Matthias Kröner
Co-Founder and Managing Director, Tradelite Solutions
Matthias 'mk' Kroener, Co-Founder of Tradelite Solutions, has over 30 years of experience in financial services. He founded two rule-breaking banks and has extensive knowledge in corporate strategy, innovation leadership, and M&A. At Tradelite Solutions, he aims to make personal finance accessible and enjoyable for billions of people by integrating financial data into video games.
Matthias' entrepreneurial style was the driving force behind two highly disruptive financial service companies. As Founder and CEO of Fidor Bank and DAB Bank, he built both organizations from scratch, forging his reputation as a key figure in the FinTech movement. Fidor pioneered one of the world's first Banking-as-a-Service offerings, enabling start-ups to achieve scale and become part of the digital ecosystem. Building a bridge from innovation to regulation, he brokered the first cooperation between a regulated bank and cryptocurrency trading platforms.
He is a senior advisor to several companies, as well as a successful incubator; he is also an investor in several highly innovative start-up companies through his company Professional Development GmbH.
T.V. Mohandas Pai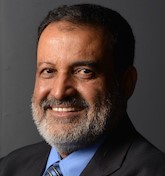 Co-Founder & Chairman, Aarin Capital and Chairman, 3one4 Capital
Over a career spanning 40 years, Mohandas Pai has served in the areas of finance, accounting, information technology, human resources, education, corporate governance, social impact innovation, environmental conservation, policy formulation, heritage preservation, philanthropy, and the venture and startup ecosystem.
Mohan is currently the Chairman of Aarin Capital, Member of the Boards of Havells India and the Institute of Public Enterprises, Member of the Board of Governors of the National Investment and Infrastructure Fund (NIIF), Governing Council Member of the Centre for Advanced Financial Research and Learning (CAFRAL) promoted by the Reserve Bank of India (RBI), Chairman of the Regulatory and Financial Technology Committee of the Securities and Exchange Board of India ("SEBI").
He was awarded the Padma Shri award by the President of India in 2015 and the Karnataka Rajyotsava Award in 2008.
Mohan was previously a Board Member and the Chief Financial Officer (CFO) of Infosys over a span of 17 years, an Investment Committee Member of the SIDBI India Aspiration Fund and the INR 10,000 Cr (USD 1.8 Billion) India Fund of Funds, a Board Member of the Securities and Exchange Board of India ("SEBI"), a Member of the Board of the National Stock Exchange (NSE) of India and the Ascendas Property Fund – the Trustee-Manager of Ascendas India Trust, Trustee of the International Financial Reporting Standards ("IFRS") Foundation, Chairman of the FICCI Skills Committee and Higher Education Committee, President of the All India Management Association (AIMA), and Founder-Trustee of the Akshaya Patra Foundation.
He holds a bachelor's degree in commerce as a University Rank Holder from St. Joseph's College of Commerce, Bangalore, a bachelor's degree in law (LLB) from Bangalore University, and is a Fellow Member of the Institute of Chartered Accountants of India as an All-India Rank Holder.
Pieter Franken
Co-Founder, Safecast and Co-Founder, Japan Fintech Festival
Global FinTech Pioneer and a Passionate Digital Innovator. Career spanning over 30 years in Financial Services, specializing in management, FinTech, innovation and large-scale digital transformations and many industry firsts. C-level and executive positions with industry leaders such as Citigroup, Shinsei Bank, Aplus, Monex Group, UnionDigital Bank, and ModuleQ.
In March 2011, Pieter co-founded the non-profit organization Safecast.org in the aftermath of the Fukushima nuclear disaster. Safecast has since collected well over 200 million environmental measurements across the globe through the power of ordinary citizens and fully open IoT devices. Popular Mechanics in 2018 proclaimed "Safecast has revolutionized citizen science" while BBC called it "the largest citizen science project in existence". 
Pieter is also the co-founder of the Japan Fintech Festival, board member at Elevandi, and a founding member of the APIX platform (AFIN), a non-profit company founded by MAS (Monetary Authority of Singapore), IFC/World Bank and ABA (ASEAN Banking Association) to accelerate digital transformation on the APIX Platform across Asia and other developing regions to foster Financial Inclusion and bridge the gaps between FinTechs and Financial Institutions.
Pieter holds a MSc in Computer Science from Delft University, is a Guest Professor and Senior Researcher at Keio University and an Adjunct Fellow at the Griffith University Asia Institute where he contributes to research in FinTech, IoT and Blockchain.
Vikram Pandit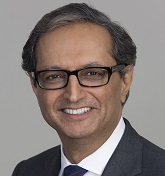 Chairman and CEO, The Orogen Group
Vikram S. Pandit is the Chairman and Chief Executive Officer of The Orogen Group, an operating company he created with Atairos that makes significant long-term strategic investments in financial services companies and related businesses with proven business models.
Vikram spent his career in financial services and has been a participant in and a catalyst for some of the tremendous changes the industry has experienced over the last several decades. He joined Morgan Stanley in 1983 and ultimately became President and Chief Operating Officer of the company's institutional securities and investment banking businesses. Vikram left Morgan Stanley to become a founding member and chairman of the members committee of Old Lane, LP. When Old Lane was acquired by Citigroup in 2007, Vikram became Chairman and CEO of Citi Alternative Investments and later led Citi's Institutional Clients Group. He became CEO of Citigroup in December 2007 and led the company during the most challenging economic and financial crisis since the Great Depression, successfully recapitalizing, restructuring and revitalizing the company before he left in October 2012.
Vikram is a member of the Board of Directors of ExlService Holdings, Inc., Fair Square Financial Holdings, Westcor Land Title Insurance Company, and JM Financial Credit Solutions Ltd. Vikram is a member of the Board of Overseers of Columbia Business School and a member of the Board of Visitors of the Columbia School of Engineering and Applied Science.
Vikram earned B.S. and M.S. degrees in engineering from Columbia University and received his Ph.D. in finance from Columbia in 1986.