About the Panel
The FCAP advises the MAS on Singapore's financial sector reforms and strategies. FCAP enables the MAS to tap the insights and experience of a distinguished advisory panel, to co-create policies and chart strategies to help grow Singapore as a leading international financial centre.
Anusha Thavarajah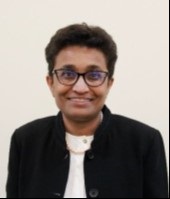 Regional Chief Executive Officer of Asia Pacific, Allianz SE
Anusha Thavarajah is Allianz's Regional Chief Executive Officer for Asia Pacific since December 1, 2021. She is also a member of Allianz Asia's Regional Executive Board, which is responsible for setting and executing Allianz's growth strategy in Asia.
Anusha was previously Allianz's Regional Chief Executive Officer, Life & Health for Asia Pacific, where she was responsible for the profit and loss and functional development of Allianz's Life & Health business in Asia.
Prior to joining Allianz Asia Pacific in December 2019, Anusha held the position of Chief Executive Officer at AIA Bhd. In addition to its three main business lines – Agency, Partnership Distribution and Corporate Solutions, Anusha oversaw AIA Malaysia's Takaful, General Insurance, Pension and Asset Management, and Health Services units.
Anusha was also the first female President of the Life Insurance Association of Malaysia, Chairperson of the Malaysian Insurance Institute as well as the first female CEO in the AIA Group when she was appointed to head AIA Malaysia in June 2015.
Anusha has almost 30 years' experience in the financial services industry having served in various senior leadership roles in the UK, Hong Kong and Malaysia. She graduated with First Class Honours in Mathematics and Statistics from the University of Birmingham and is a Fellow of the Institute of Actuaries, United Kingdom, as well as a Fellow of the Malaysian Insurance Institute.
Sandeep Malik
Executive Chairman, Asia Pacific, Aon
Sandeep Malik is Executive Chairman Asia Pacific for Aon encompassing all solution lines, following his stint as CEO for the firm's Commercial Risk, Health, and Affinity businesses in the same region from September 2018 to July 2021. Sandeep joined Aon in 2010 as CEO Asia for Aon Risk Solutions.
From 2014 to 2018, he also oversaw Aon's Industry and Specialty Practice Groups as the Global Head, Specialty.

Sandeep came to Aon from Prudential Corporation Asia, where he was the CFO for Asia, based in Hong Kong. Prior to joining Prudential in 2006, Sandeep was a Partner at Marakon Associates, a management consulting firm that pioneered 'managing for shareholder value' and where he worked, since 1994, in the US and Europe before relocating to build and lead the Asian practice. Sandeep began his general management career in 1989 at Cincinnati Milacron, a leading US manufacturer of metalworking and plastics machinery.
Sandeep earned his Bachelor's degree in Engineering (India) followed by a Master of Business Administration (US).
Cheng Jun
General Manager, Bank of China Singapore Branch
Mr Cheng was appointed the General Manager of BOCS in July 2019 and is currently the Chairman of China Enterprises Association (Singapore).
Prior to this appointment, he was the General Manager of BOC Johannesburg Branch from June 2016. Mr Cheng joined Bank of China in 1991, and held various managing positions including the Head of Risk Management Department of BOC London Branch, as well as Head of Overseas Business Division, Assistant General Manager and Product Director of International Settlement Department, Global Head of Trade Services and General Manager of Corporate Banking at BOC Head Office.

Mr Cheng graduated from Renmin University of China with a Bachelor and Master's Degree in Economics. He also holds a Bachelor's Degree of Science (Hon.) in Finance from University of Manchester Institute of Science and Technology. He was elected as Associate of the Chartered Institute of Bankers in the UK in 2002.
Deborah Ho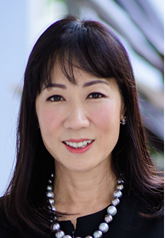 Managing Director, Regional Head of South East Asian Business for BlackRock and Country Head of BlackRock Singapore
Deborah is regional head of the South East Asian business for BlackRock and country head of BlackRock Singapore. BlackRock is one of the world's leading providers of investment, advisory and risk management solutions. As of end June 2021, BlackRock manages over US$9 trillion assets across active, ETFs and index, alternatives, cash and sustainable investment strategies. Singapore is one of the major hubs for Aladdin, which is BlackRock's operating system for investment professionals that enables every aspect of the investment process.
Deborah is a member of the Asia Pacific Steering committee and a member of the Asia Pacific Executive committee. Globally, Deborah represents BlackRock Asia Pacific on the human capital committee, which is the most senior leadership group ensuring the implementation of leadership and culture priorities of the firm. Deborah is a recognised champion for gender and cultural diversity both within the firm and in the finance industry. She is a global executive committee member of BlackRock's global women's initiative group.

Deborah is passionate about developing leaders in the financial services sector in Asia. She is active in contributing to the development of the financial industry in Singapore. She represents BlackRock on FCAP, MAS' financial centre advisory panel which consists of the most senior representatives of the top financial institutions in Singapore. She is most recently focused on the development of ESG investing at BlackRock and is a steering committee member of the ESG working group at FCAP.

Deborah is on the investment committee of the LKY fund for Bilingualism. She is a Board member of the Singapore Land Transport Authority and sits on the Advisory Board for the Sim Kee Boon Institute for Financial Economics at the Singapore Management University.
Gautam Banerjee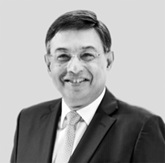 Senior Managing Director, Blackstone Group and Chairman, Blackstone Singapore Pte Ltd
Gautam Banerjee is a Senior Managing Director and Chairman of Blackstone Singapore.
Gautam's non-executive corporate roles outside of Blackstone include serving as board member of Singapore Airlines, GIC and Piramal Enterprises, independent director of Singapore Telecommunications. He also serves as Chairman of raiSE, the Centre for Social Enterprise in Singapore. Gautam's other roles in the "not for profit sector" include being a term trustee of SINDA and a member of the governing Board of Yale NUS College.

Previously, Mr. Banerjee served as Executive Chairman of PricewaterhouseCoopers (PwC) Singapore for nine years until his retirement in December 2012. He spent over 30 years with the firm in various leadership roles in Singapore, India and East Asia.

Gautam is a fellow of the Institute of Chartered Accountants in England and Wales, the Institute of Singapore Chartered Accountants and the Singapore Institute of Directors. He graduated with a Bachelor of Science (Honours) degree from Warwick University in 1977 and was awarded an Honorary Doctor of Laws (LLD) by the same University in 2014.
Gautam was a Nominated Member of Parliament in Singapore from 2007 to 2009 and a member of the Singapore Economic Strategies Committee (2009/2010). He was awarded the Public Service Medal by the Singapore Government in 2014.
Amol Gupte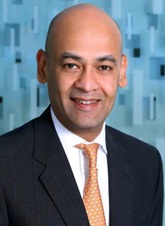 ASEAN Head and Citi Country Officer, Singapore
Amol Gupte is ASEAN Head and Citi Country Officer (CCO) for Singapore.
Based in Singapore, Amol is responsible for the leadership of Citi's ASEAN markets of Singapore, Indonesia, Malaysia, Philippines, Vietnam and Thailand. As CCO for Singapore, he is responsible for all of Citi's businesses and operations in the country.

ASEAN is an important growth area for Citi having been in the region since 1902. As one of the oldest financial institutions in this region, Citi is deeply embedded in the markets' financial services sector with representation in nearly every asset class and business, including Banking, Capital Markets and Advisory, Treasury and Trade Solutions, Global Markets and Securities Services, Commercial Banking, Private Banking and Consumer Banking. In Singapore, Citi is one of the largest financial services businesses in the country, providing employment to about 9,000 people.

Amol is a 30-year Citi veteran, and has held a number of senior positions globally. Prior to moving to Singapore from Hong Kong, he was the Region Head for the Treasury and Trade Solutions (TTS) business in Asia Pacific from 2012-16. He was based in New York from 2007–12 as the Region Head of TTS, North America and was based in London from 2003–07 as the Head of Payments for Europe, Middle East and Africa. Before that, he ran the Cash Management business for Western Europe. Prior to moving to EMEA, he was the Head of Transaction Services business for the Indian sub-continent. Before joining Transaction Services, Amol was with Citi's Consumer Business in India where held roles in sales, product management and treasury.

Amol holds a Master's of Business Administration from Bombay University.
Piyush Gupta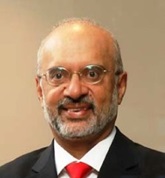 Chief Executive Officer and Director of DBS Group
Mr. Piyush Gupta has been Chief Executive Officer and Director of DBS Group since 2009.
DBS is a leading financial services group in Asia, headquartered in Singapore. Recognised for its global leadership, DBS has been named "World's Best Bank" by several global publications like Euromoney and Global Finance. The bank is at the forefront of leveraging digital technology to shape the future of banking, and was also named "World's Best Digital Bank" by Euromoney. In addition, in 2019, DBS was listed among the top ten most transformative organisations of the decade by Harvard Business Review.

Prior to joining DBS, Piyush had a 27 year career at Citigroup, where his last position was Chief Executive Officer for South East Asia, Australia and New Zealand.

Piyush is Vice-Chairman of the Institute of International Finance, Washington. In addition, he is a member of the Singapore's Advisory Council on the Ethical Use of AI and Data, the Bretton Woods Committee - Advisory Council, and the World Business Council for Sustainable Development (WBCSD) Executive Committee. He also sits on the boards of Enterprise Singapore, Singapore's National Research Foundation, and the Singapore's Council for Board Diversity. Piyush is a term trustee of the Singapore Indian Development Association (SINDA).

Piyush has a Bachelor of Arts (Honours) Degree in Economics from St. Stephen's College, Delhi University, India and a Post Graduate Diploma in Management from IIM, Ahmedabad.

Piyush was named one of the world's top 100 best-performing chief executives in Harvard Business Review - 2019 edition of "The CEO 100". In 2020, he was awarded the Public Service Star by the President of Singapore for his meritorious services to the nation. He was named Global Indian of the Year by the Economic Times in 2021, Singapore Business Awards' Outstanding Chief Executive of the Year in 2016, and Singapore Business Leader of the Year by CNBC in 2014. In his personal capacity, he takes a keen interest in nature, and is a Co-Chairman of the BirdLife International Advisory Group.
David Lynne
Head of Corporate Bank for APAC, Head of Fixed Income and Currencies for APAC, and Chief Country Officer for Singapore, Deutsche Bank AG
David Lynne is Head of Corporate Bank and Fixed Income and Currencies for APAC and has overall responsibility for all of the firm's Commercial Banking and Debt Markets business for the region. He is also the Chief Country Officer for Singapore.
He is a member of the bank's global Executive Committees for both the Corporate Bank and the Investment Bank, and is a member of the regional Deutsche Band APAC Executive Committee.

David joined Deutsche Bank's Singapore branch in May 1998, following three years as Head of its European Fixed Income Options Trading operation, based in London. Prior to that, he worked for JP Morgan in a variety of roles in London and New York. David has over 31 years of experience in the banking industry.

He is currently the Chair of the Singapore Foreign Exchange Markets Committee (SFEMC) and sits on both the Board and the Executive Committee of the Asia Securities Industry and Financial Markets Association (ASIFMA) and on the regional board of ISDA.

David graduated in 1987 from Imperial College, University of London, with a Master of Engineering degree in Chemical Engineering.
Jenny Sofian
Chief Executive Officer, Fullerton Fund Management
Prior to joining Fullerton in Nov 2017, Jenny spent more than 20 years at Amundi Singapore. She was appointed the CEO and Head of South Asia in November 2009, responsible for their Southeast Asian and Australian operations. She also served as the Regional Director of Southeast Asia at the Group Level Executive Committee. Jenny joined Amundi in 1996, to manage Asian equity portfolios. She was later appointed Head of Research for Asia and in 1999, promoted to Managing Director. Earlier in her career,Jenny managed various insurance funds for the Insurance Corporation of Singapore, and was responsible for asset allocation as well as investment across asset classes.
Jenny graduated from San Diego University with a BS in Business Administration degree (major in Finance) Summa Cum Laude. Jenny is actively involved in a number of industry bodies that are working to positively influence the asset management industry. In addition to being an FCAP member, Jenny serves on the Executive Committee of the Investment Management Association of Singapore. Jenny is also a member of the Institute of Banking and Finance's Fund Management Working Group, and a board member of the Finance Accreditation Agency in Malaysia.
Sandeep Naik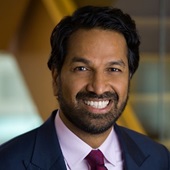 Managing Director, Head of India and Southeast Asia, General Atlantic
Sandeep Naik is a Managing Director and Head of General Atlantic's business in India & Southeast Asia. He is also a member of General Atlantic's Management and Portfolio Committees.
Before joining General Atlantic in 2012, Sandeep served as a Partner and Co-Head of India for Apax, leading investments in the healthcare, financial and business services and retail and consumer sectors. Earlier in his career, he was Global Marketing Manager at Medtronic Inc., a scientist at Mayo Clinic, and a management consultant with McKinsey & Company. He is also the Co-Founder of InfraScan Inc., a medical device business focused on detecting bleeding inside the brain using a handheld device. Sandeep was selected as a Young Global Leader by the World Economic Forum and has served on the Global Agenda Council of New Order of Economic Thinking.
Sandeep holds a BTech in Instrumentation Engineering from the University of Mumbai, an M.S. in Biomedical Engineering from the Medical College of Virginia and an M.B.A. in Finance from The Wharton School of Business, University of Pennsylvania.
E.G. Morse
Chief Executive Officer, Goldman Sachs Singapore, Head of Asia Pacifc Ex-Japan (APEJ), Fixed Income, Currencies and Commodities (FICC) Sales
E.G. is Chief Executive Officer of Goldman Sachs Singapore and is the Head of Asia Pacific Ex-Japan (APEJ) Fixed Income, Currencies and Commodities (FICC) Sales. He oversees all of the firm's activities across South East Asia and is Chair of the Singapore Leadership Group.
Prior to relocating to Singapore, E.G. was based in Hong Kong as Head of APEJ FICC Sales. Previously, he was Head of APEJ Credit Distribution. Before moving to Hong Kong, E.G.was Head of US Leveraged Finance Sales in New York, which included High Yield, Distressed and bank Loan Sales. He joined Goldman Sachs in 2008 and was named Managing Director in 2009 and Partner in 2016.

Prior to joining the firm, E.G.was a Senior Managing Director in the High Yield and Distressed Group at Bear Stearns in New York.

E.G. is on the board of Empower, the Emerging Markets Foundation, a global nonprofit focused on at-risk youth in emerging market countries. He is also a member of Princeton's Annual Giving Committee and serves as co-class agent in charge of alumni fundraising efforts for his class.

E.G. earned a BA in Politics from Princeton University.
Hu Fang
General Manager, Industrial and Commercial Bank of China, Singapore Branch
Ms Hu Fang joined ICBC in 1997 and has been the General Manager of ICBC Singapore since February 2017. Prior to this role, she held several senior positions within ICBC Head Office and global offices, including Deputy General Manager of ICBC Head Office Corporate Strategy and Investor Relations Department, Chief Finance and Risk Officer of ICBC (Macau), and Deputy General Manager of ICBC Shanghai Branch, Investment Banking Department.
Ms Hu Fang graduated with a Master's degree in Finance and Investment from The University of Edinburgh in UK.
Edmund Lee
Managing Director, Senior Country Officer, Singapore, JPMorgan Chase
Edmund Lee is Managing Director and Senior Country Officer. In this role, Edmund provides the location oversight to all LOBs operating in Singapore such as Corporate Investment Banking, Treasury Services, Investor Services, Private Bank, Asset Management and as well as all the support functions.
Prior to joining J.P. Morgan, Edmund was Chairman and CEO with DBS Vickers Securities for 12 years. In this role, Edmund oversaw DBS Vickers' business operations across Singapore, Malaysia, Hong Kong, Thailand, Indonesia, London and New York. He brings almost 30 years of industry experience, and strong relationships with local business leaders and regulators, to J.P. Morgan.

Edmund obtained a Bachelor of Economics degree from the University of California at Los Angeles.
Shin Kitamura
Country Head of Singapore, MUFG Bank
Mr. Shin Kitamura was appointed MUFG Bank's Country Head for Singapore and concurrently the Head of Japanese Corporate Banking Division for Asia on 21 Apr 2021.
As the country head, he has principal responsibility in regards to correspondence with the local authority, and has oversight of MUFG Singapore's governance in risk management, operations and compliance matters. He is also responsible for identifying, promoting and deepening client businesses for Japanese corporates in the 13 markets in this region.

This is Mr Kitamura's second posting to Singapore. During his five years of tenure in Singapore from 2011 to 2016, he was first the Chief Manager with the Asian Human Resources Office and two years later, transferred to head the Corporate Banking Department 2 at the Singapore Branch. He returned to Tokyo in 2016 to take on a couple of senior appointments, including as the General Manager of Collaboration Strategy Office and in 2018, as Head of Planning Division of the Japanese Corporate & Investment Banking Business. During his term there, he developed and led MUFG's strategies to enhance business relationships with the Japanese large and multinational corporations globally.
Ong Yu-En
Head of Singapore, Norton Rose Fulbright (Asia) LLP
Yu-En Ong is the head of the South East Asia practice of Norton Rose Fulbright, a global law firm with over 3,700 lawyers worldwide and drives the strategic direction in which the firm's South East Asia practice takes. He is also the managing partner of the firm's Singapore office, one of the largest and oldest legal practices of its kind amongst international law firms.
Through his 30-year career, Yu-En has advised on many of South East Asia's landmark banking and finance deals. He is renowned for his work on award-winning and market-first structured finance deals in the region.

Yu-En has extensive international legal experience, having spent over two decades practicing in the London, Hong Kong and Singapore offices of Norton Rose Fulbright. He was previously a lawyer in one of Singapore's largest national law firms.

Yu-En is the recipient of multiple awards and accolades from leading publications including Euromoney, Law.com's Asian Lawyer, Global Trade Review and Trade Finance Magazine. He was awarded Finance Lawyer of the Year, Asia, at the Asia Legal Awards 2018.

He is consistently recognised as a leading lawyer by clients in leading legal directories, including Chambers Asia Pacific, Legal 500 Asia Pacific and IFLR. Clients have described him as a "an incredibly steady pair of hands, solution-focused and backed by huge experience in the market" and "the first person to call for a highly complex transaction involving multiple jurisdictions."
Qualified in Singapore, Hong Kong and England & Wales, Yu-En is also a Fellow at the Singapore Institute of Arbitrators. He is a member of Monetary Authority of Singapore's Green Finance Industry Taskforce and active with the Community Justice Centre, a legal and social charity. He sits as a panel assessor for the COVID-19 (Temporary Measures) Act 2020, assisting on determinations relating to the (non-) performance of contracts due to the pandemic.
Helen Wong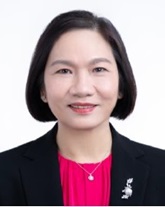 Group Chief Executive Officer, Oversea-Chinese Banking Corporation Ltd
Helen Wong was appointed Group Chief Executive Officer of OCBC Bank on 15 April 2021. She joined OCBC Bank on 3 February 2020 as Deputy President and Head of Global Wholesale Banking.
Helen has more than 36 years of banking experience, having started out as a Management Trainee in OCBC Bank and was its first China Desk Manager, based at the Hong Kong Branch. She has vast experience in Greater China, covering a wide range of roles in capital markets, syndicated finance and corporate banking.

Before returning to OCBC Bank, Helen spent 27 years at HSBC, where her last role was as its Chief Executive for Greater China, which she was appointed to in 2015. She became the President and CEO of HSBC China based in Shanghai in 2010, and was promoted to be Group General Manager in 2011 to recognise her responsibility for the business operations and strategic expansion in China.

She also held non-executive directorships at Baoshan Iron & Steel from 2012 to 2015, and at Bank of Communications from 2016 to 2019. Helen holds a Bachelor of Social Sciences from the University of Hong Kong.
Kevin Lu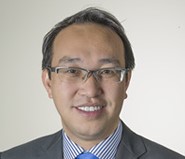 Chairman of Asia, Partners Group
Dr. Kevin Lu is Partners Group's Chairman of Asia, a member of the Global Executive Board and Head of Partners Group's Singapore office. Additionally, he chairs the PG LIFE Impact Committee and leads the development of relationships with key strategic clients in Asia. Kevin has been with Partners Group since 2014 and has 21 years of industry experience.
Prior to joining Partners Group, he served as Asia Regional Director and Chief Financial Officer at the World Bank Group's Multilateral Investment Guarantee Agency (MIGA), overseeing MIGA's finance, investments, portfolio management and risk analytics functions. He holds a PhD in international finance and public policy from New York University.
Jessica Tan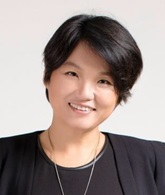 Co-Chief Executive Offier, Ping An Group
Jessica Tan is currently the Group Co-CEO of Ping An Group, overseeing the Group's technology businesses and digital innovations. She is a standing member of the Group's Executive Management Committee and the Group Investment Management Committee for its 26 subsidiaries across Insurance, Banking, Investment and Technology/Internet Businesses. She is in charge of 9 Ping An companies and serves on the board for 10 subsidiaries, including Ping An Bank (also a public company), Ping An Life Insurance and Ping An P&C Insurance. During Ms. Tan's tenure at Ping An, the Group has earned record profits and doubled its share price.
Ms. Tan serves as a member of international advisory panel for Health and Biomedical Sciences (HBMS) and HBMS International Advisory Council (IAC) of Singapore, Monetary Authority of Singapore (MAS), Hong Kong Securities and Futures Commission (SFC) and Seoul International Business Advisory Council (SIBAC) and Shenzhen Advisory Committee. She also represented Ping An as one of Co-Chairs for the World Economic Forum (WEF) Davos event in China.

Before joining Ping An, Ms. Tan served as a global partner at McKinsey. In her 13 years with McKinsey in the USA and Asia, Jessica has worked with global and Asian leading financial companies and regulatory authorities in 15 countries, focusing on strategy, innovation, operations and technology. She graduated from MIT with Masters of Engineering in Electrical Engineering and Computer Science, and two bachelor degrees in Electrical Engineering and Economics (with GPA 5.0 out of 5.0). Ms. Tan is Singaporean, married and mother of two daughters.
Loh Boon Chye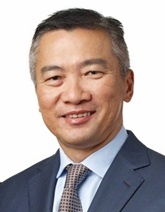 Chief Executive Officer, Singapore Exchange Limited
Mr Loh Boon Chye joined SGX as CEO on 14 July 2015. He is also an Executive and Non-Independent Director on the SGX Board. As CEO, he drives SGX's growth strategy, with the aim of transforming SGX into a world-class multi-asset exchange.
Over the years, Mr Loh has played a key role in the development of Southeast Asia's capital markets, having held a number of senior advisory positions. Apart from his directorship on the SGX Board from 2003 to 2012, he has been on the Boards of GIC Pte Ltd since November 2012, Economic Development Board Singapore since February 2017 and the World Federation of Exchanges since September 2017. He is also Chairman of the Sim Kee Boon Institute for Financial Economics Advisory Board and Co-Chair of the Council for Board Diversity.

With a career in the financial industry that spans three decades, Mr Loh was most recently Deputy President and Head of Asia Pacific Global Markets at Bank of America-Merrill Lynch from December 2012 to May 2015. He was also the bank's Country Executive for Singapore and Southeast Asia and a member of its Asia Pacific Executive Committee. From 1995 to 2012, Mr Loh was with Deutsche Bank AG, where he held various leadership roles including Head of Corporate & Investment Banking for Asia Pacific and Head of Global Markets for Asia.

Mr Loh is a council member and Distinguished Fellow at the Institute of Banking & Finance Singapore and a council member at the Singapore Business Federation. He was also previously Chairman of the Singapore Foreign Exchange Market Committee, as well as Deputy President of ACI Singapore.

Mr Loh holds a Bachelor of Engineering degree from the National University of Singapore.
Patrick Lee
Cluster CEO, Singapore and ASEAN Markets (Malaysia, Vietnam, Thailand and Rep Offices), Standard Chartered Bank
As Cluster CEO Singapore & ASEAN Markets, Patrick is responsible for steering and executing business development and strategy for the Bank in Singapore, Malaysia, Vietnam and Thailand. These are key strategic markets for the Standard Chartered Bank Group, and Singapore is home to the Bank's global businesses and Technology & Operations functions.
Before assuming this role, Patrick was CEO Singapore, and Head of Global Banking, Singapore, where he was responsible for the Bank's corporate and institutional client businesses.

Before joining Standard Chartered in 2012, Patrick was Managing Director, Head of Southeast Asia Investment Banking at Nomura. Prior to that, he was Head of Singapore/Malaysia Investment Banking at UBS and Executive Director, Investment Banking at Morgan Stanley. He has over 25 years of experience in the banking industry, including corporate and investment banking, product and sector coverage, and has worked in Singapore, Hong Kong and London.

Patrick is a Co-Founder and Board Director of Leap Philanthropy Ltd, a Singapore-based charity active in Indonesia, Cambodia and Myanmar. He is also a Board Director of Clifford Capital (established as a specialist provider of structured finance solutions).

Patrick graduated with BA (First Class Honors) and MA in English from Trinity College, Cambridge.
Dilhan Pillay Sandrasegara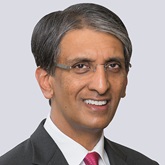 Executive Director and Chief Executive Officer, Temasek International
Dilhan Pillay joined Temasek in September 2010 and has been CEO of Temasek International since April 2019.
Since joining Temasek, Dilhan has held various leadership roles, including at various times Head of the Investment, the Portfolio Management and the Enterprise Development Groups. He has also led various Temasek market teams including Singapore, the U.S. and the Americas.

Dilhan serves on the boards of the National Research Foundation in Singapore, Enterprise Singapore and the Peterson Institute for International Economics. He is also a member of the Future Economy Council, the Financial Centre Advisory Panel of the Monetary Authority of Singapore and the National Jobs Council.

He graduated from the National University of Singapore with a Bachelor of Laws and obtained a Master of Law from the University of Cambridge.
Wong Kee Joo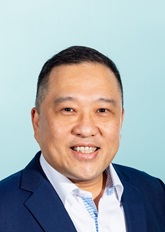 Chief Executive Officer, The Hongkong, Shanghai Banking Corporation Ltd Singapore
Kee Joo is the Chief Executive Officer for HSBC Singapore, which he commenced in June 2021.
A Singaporean, Kee Joo has more than 26 years of banking experience across different markets including the UK, Thailand, Hong Kong and China.

Prior to being CEO of Singapore, Kee Joo was HSBC's Regional Head of Global Liquidity and Cash Management for the Asia Pacific region – a role he has held since January, 2015. In this role, Kee Joo led HSBC's delivery of integrated cash management solutions to a multitude of clients across the region including multinational corporations, mid-market enterprises, small businesses and financial institutions.

From 2009-2015, Kee Joo was Head of Global Liquidity and Cash Management for China and, prior to that, Thailand. In both markets, he was responsible for leading the execution of HSBC's growth, investment and emerging markets strategy, while leveraging on his strong client orientation and leadership credentials.
Tan Chin Hwee
APAC Chief Executive Officer, Trafigura Pte Ltd
Chin Hwee joined Trafigura in 2016 as CEO, Asia Pacific for the Trafigura Group. He is responsible for continuing the growth of Trafigura's business across the region. Chin Hwee has more than 25 years of experience in management and financial roles. Prior to joining Trafigura, he was most recently the founder of the Asian operations of alternative investment firm Apollo Global Management, and before that, managing director at hedge fund Amaranth Advisors.
He is a Certified Accountant (CA) and a Chartered Financial Analyst (CFA) and also holds post-graduate qualifications from Yale University and Harvard University. Chin Hwee was a Young Leader in the World Cities Summit 2014, and one of the Young Global Leaders in the World Economic Forum. Chin Hwee was awarded the Distinguished Financial Industry Certified Professional (FICP) Award in 2013 by the Monetary Authority of Singapore. In 2015, he received the World Outstanding Young Chinese Entrepreneurs Award from business newspaper Yazhou Zhoukan and the World Federation of Chinese Entrepreneurs Organization.

In May 2020, Chin Hwee was appointed to join the Emerging Stronger Taskforce set up by the Future Economy Council. The government-led taskforce of industry representatives are reviewing how Singapore can build new sources of dynamism and stay economically resilient in a post-COVID-19 world. Chin Hwee is also a board and advisory member of a number of organisations including Singapore Press Holdings Ltd and for Nayara Energy Ltd, India. He is a member of the advisory panel for the Monetary Authority of Singapore and Singapore Maritime Port Authority. He also sits on the board of Nanyang Technology University and the Hwa Chong Institution. He has also been a trustee of the SingHealth endowment fund.
Edmund Koh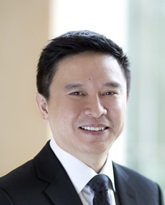 President, UBS Asia Pacific of UBS Group AG and UBS AG
Edmund Koh became a member of the Group Executive Board and was appointed President UBS Asia Pacific of UBS Group AG and UBS AG in January 2019. He was also Head Wealth Management Asia Pacific from 2016 – 2018 as well as Country Head Singapore from 2012 – February 2019.
He joined UBS in February 2012 as Group Managing Director, heading the UBS Wealth Management South East Asia and Asia Pacific Hub. Edmund, a Singaporean, is also a member of the UBS Global Wealth Management Executive Committee.

Edmund has more than 30 years' experience in senior roles in financial services. Prior to UBS, he was at Taiwan-based Ta Chong Bank where he served as President and Director from 2008 to 2011. From 2001 to 2008, he was Managing Director and Regional Head, Consumer Banking of DBS Bank in Singapore. In 2001, he became CEO of Alverdine Bank; two years earlier he held the same position for Prudential Assurance, both companies based in Singapore.

Edmund holds a Bachelor of Science in Psychology from the University of Toronto, Canada.
Wee Ee Cheong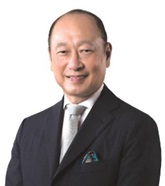 Deputy Chairman and Chief Executive Officer, United Overseas Bank Ltd
Mr Wee joined UOB in 1979 and currently serves as Deputy Chairman and Chief Executive Officer.
A career banker with 40 years' experience, Mr Wee holds directorships in several UOB subsidiaries including United Overseas Insurance, United Overseas Bank (Malaysia) and United Overseas Bank (Thai) Public Company. He is Chairman of United Overseas Bank (China) and President Commissioner of PT Bank UOB Indonesia.

Active in industry development, Mr Wee is the Chairman of The Association of Banks in Singapore, and the Vice-Chairman of the Institute of Baning & Finance. He is a member of the Indonesia-Singapore Business Council and Board of Governors of the Singapore-China Foundation, as well as an honorary council member of the Singapore Chinese Chamber of Commerce & Industry. He was previously deputy chairman of the Housing & Development Board and a director of the Port of Singapore Authority, UOL Group and Pan Pacific Hotels Group. In 2013, he was awarded the Public Service Star for his contributions to the financial industry.

A keen art enthusiast, Mr Wee is the Patron of the Nanyang Academy of Fine Arts. He is also a director of the Wee Foundation.

Mr Wee holds a Bachelor of Science (Business Administration) and a Master of Arts (Applied Economics) from American University, Washington, DC.
Jeffrey Chi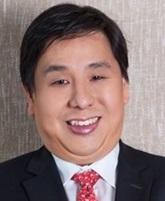 Vice Chairman - Asia, Vickers Venture Partners
Dr. Jeffrey Chi is a veteran in the venture capital industry and a strong advocate for the promotion of venture capital, entrepreneurship & socially responsible investing.
Dr. Chi co-founded Vickers Venture Partners in 2005 and is currently its Vice Chairman for Asia and a member of its Investment Committee. He is also former Chairman and currently Ambassador of the Singapore Venture Capital & Private Equity Association. Dr. Chi also sits on board of SEEDS Capital (Investment arm of Enterprise Singapore) and on the advisory panels of the Monetary Authority of Singapore, A*ccelerate, the commercialization arm of A*Star and the National University of Singapore Department of Industrial Systems Engineering and Management.

Dr. Chi heads Vickers Venture's investments in Asia, which has investments in artificial intelligence, blockchain technology, education, healthcare/wellness and financial services (including fintech) technology companies.

Dr Chi's wealth of experience include investment banking (Partner at Pegasus Capital), strategy consulting (senior consultant at Monitor Delloitte) and operations (Managing Director of Spandeck Engineering SEA). Dr. Chi is a CFA Charter holder and graduated from Cambridge University with 1st Class Honours in Engineering. He earned his PhD from the Massachusetts Institute of Technology in organizational knowledge and information technology.