About the panel
The SFAP comprises a diverse group of senior sustainability experts from financial institutions, academia, and other stakeholders from across the world, reflecting the multi-disciplinary nature of the sustainability agenda.
Ahmed Saeed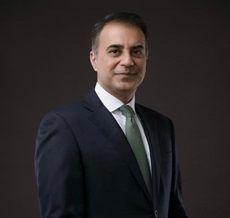 Chief Executive Officer, Allied Climate Partners
Ahmed M. Saeed is Chief Executive Officer of Allied Climate Partners (ACP).
He has experience across a wide range of emerging markets, serving in both public and private sector capacities.
Ahmed joined ACP from the Asian Development Bank, where was Vice President from 2019 to 2023. During his time at ADB, Mr. Saeed helped spearhead creation of new, collaborative platforms to address climate and development challenges. He has previously served as Managing Director at JPMorganChase, President of Cerberus Capital Advisors (Middle East), and at the US Treasury both as a senior advisor to the Secretary of the Treasury and as Deputy Assistant Secretary of the Treasury (Middle East and Africa). In the late 1990's, Ahmed helped led technology related businesses in the UK, US and Japan. He began his career as an international project finance lawyer at White & Case LLP.
Ahmed holds a Doctor of Jurisprudence with distinction from the University of Chicago Law School and a Master of Business Administration in Finance from the University of Chicago Graduate School of Business, as well as a Bachelor of Arts (Economics and Political Science) from McGill University. He is a life member of the Council on Foreign Relations, on the Advisory Board of Sustainable Energy for All, and a member of the International Energy Agency's High-Level Committee on Coal Transition.
Dr. Celine Herweijer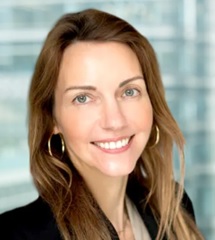 Chief Sustainability Officer, HSBC
Dr Celine Herweijer joined HSBC as Group Chief Sustainability Officer in July 2021. She is a member of the Group Executive Committee and responsible for the Group's sustainability strategy and execution, including the commitment to finance the transition to net zero.
Celine co-chairs the We Mean Business Coalition in NED capacity, and held advisory board and task force roles including for the UN, WEF and EU. She was a Partner at PwC as global innovation and sustainability leader. A climate scientist and NASA Fellow by training, Celine holds a PhD, MPhil and Masters in Climate Modelling and Policy from Columbia University, New York.
Daniel Hanna
Global Head of Sustainable Finance, Barclays
Daniel is the Global Head of Sustainable Finance for the Corporate and Investment Bank at Barclays, and a member of the CIB Management Team.
Daniel is creating a market leading center of excellence for sustainable finance to support clients navigate the opportunities and challenges of transitioning to a low carbon economy and to facilitate $1trn of Sustainable and Transition Financing by end of 2030.
Daniel is a member of the Sustainable Impact Capital Program Investment Committee, which is investing
£
500m in fast-growing, innovative and environmentally focused early-stage technology companies by 2027. Daniel has worked for over two decades with clients on advisory, financing and capital markets and has helped raise billions of dollars for sustainable infrastructure and social development. He has worked on many sustainable finance 'firsts' including the first sovereign blue bond, first climate transition bond for an airline, the first sustainable finance framework for a sovereign wealth fund and the first private equity subscription line with an embedded carbon offset ratchet.
Jane Ambachtsheer
Global Head of Sustainability, BNP Paribas Asset Management
Jane Ambachtsheer has been the Global Head of Sustainability at BNP Paribas Asset Management (BNPP AM) since September 2018.
She leads the firm's approach to sustainable investing and its Sustainability Centre, which undertakes innovative research and policy development, guides BNPP AM's investment stewardship and industry engagement, and supports investment teams in accessing, integrating and reporting on ESG factors.
Jane is also responsible for BNPP AM's Corporate Social Responsibility approach, ensuring the firm's day-to-day activities reflect the high standards it expects from companies. Previously, Jane spent 18 years with global investment consultancy Mercer, where she was Partner and founder of the firm's Responsible Investment business.
Jeremy Nixon
Chief Executive Officer, Ocean Network Express
Jeremy Nixon is the Global CEO of Ocean Network Express (ONE), which is headquartered in Singapore. ONE has three principal shareholders (K Line, MOL, NYK).
ONE has a turnover of circa. USD 25 Bn and is active in 120 countries, employing over 10,000 staff and deploying a fleet of more than 250 container vessels.
In 2017 he transferred from NYK Line to set up and launch ONE as a new company. He has been the Global CEO of ONE since its inception and is also Co-Chairman of the World Shipping Council (WSC), the global trade association for the container shipping industry.
Marisa Drew
Chief Sustainability Officer, Standard Chartered Bank
Marisa has been appointed as Chief Sustainability Officer for Standard Chartered Bank on 1 July 2022.
During her 30 years career, Marisa covered several appointments. She worked from 1992 in Merrill Lynch until she joined Credit Suisse in 2003 in the investment banking area until 2017. Then, in 2017 Marisa founded the Impact Advisory and Finance Group of which she was CEO.
She was appointed in early 2022 as a NED of the US-listed broadband and mobile company, Liberty Global plc, and in late 2021 as a non-executive director of the City of London Corporation.
She further serves on the advisory boards of the Aspen Institute UK, the Milken Institute Center for Strategic Philanthropy, the FCA's Markets Practitioner Panel, and on several High-Level Working Groups (HLGs) sponsored by the World Economic Forum and the UN, including the UN Oceans Panel. Marisa's external activities also include charitable Advisory Board roles for Cash & Rocket, The Wharton School, and the UK charity, Room-to-Read. In 2022, Marisa was recognized by Sustainability Magazine as one of the Top 10 CSOs of a Global Corporation and in 2021 as one of 100 Global Visionary Leaders by Meaningful Business and EY. She has also been recognized by the BBC as one of the Most Powerful Women in Britian and by Fortune Magazine as one of the 50 Most Powerful Women in International Business.
Martin Weymann
Head Group Sustainability, Swiss Re Management Ltd
Martin Weymann heads the Group Sustainability team at Swiss Re which integrates environmental, social and governance aspects into business practices and shapes strategic sustainability initiatives.
Martin is a member of the FSB Task Force on Climate-related Disclosures (TCFD). Before, he was Senior Risk Officer for Latin America based in Sao Paulo, with responsibility to enhance Risk Management. From 2011 to 2014, he was a secondee at the Institute of International Finance in Washington DC. Previously, he worked in Risk Management, Underwriting, Asset Management and Sustainability at Swiss Re. Martin holds an MSc in environmental sciences from ETH Zurich.

Dr. Nina Seega
Director, Centre for Sustainable Finance, Cambridge Institute for Sustainability Leadership
Dr Nina Seega is the Director of the Centre for Sustainable Finance at the Cambridge Institute for Sustainability Leadership (CISL). Having spent 20 years in the City of London and with Cambridge University, Nina is an expert in bringing people, nature and climate to the heart of the financial system.
Her remit reaches across banks, investment managers, asset owners, insurance companies and financial regulators. Nina is also a member of the Strategic Advisory Board on Sustainable Finance at the British Standards Institute, the Sustainable Finance Scientific Council at S&P Ratings, and the Board of Directors at the Global Research Alliance for Sustainable Finance.
Paul Bodnar
Director of Sustainable Finance, Industry, and Diplomacy, Bezos Earth Fund
Paul Bodnar is the Director of Sustainable Finance, Industry, and Diplomacy at the Bezos Earth Fund. He most recently served as Global Head of Sustainable Investing at BlackRock, where he helped build the firm's $500 billion sustainable funds business, and also served as Head of Sustainability Policy and Engagement.
Prior to joining Blackrock, Paul
held a variety of leadership positions in finance, government, and civil society. He was Chief Strategy Officer and Executive Council member at RMI (formerly Rocky Mountain Institute), where he founded the Center for Climate-Aligned Finance. Paul served in the Obama White House as Special Assistant to the President and Senior Director for Energy and Climate Change at the National Security Council. Prior to that, Paul served at the State Department as U.S. lead negotiator for climate finance.


Earlier in his career,
Paul was Director for Carbon Finance at Climate Change Capital's $1.2 billion carbon fund, where he structured the fund's largest investments. He was also co-founder and partner at Vertis Environmental Finance, a leading European environmental commodity brokerage. Paul holds a BA from Stanford and an MA from Harvard.
Sean Kidney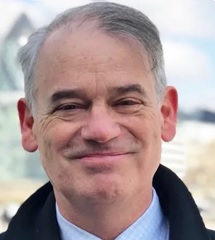 Chief Executive Officer and Co-founder, Climate Bonds Initiative
Sean Kidney is CEO of the Climate Bonds Initiative, an international NGO working to mobilize global capital for climate action.
A key area of work has been the development of a global market for thematic bonds - green, social sustainable - now with an estimate US$3tn outstanding. Projects include market definition (taxonomies; data provision to green bond indices and investors; green bond certification); market development programs on six continents; and government support projects. Sean is a member of the EU's Platform on Sustainable Finance, sovereign green bond advisory committees in France and the UK, and is a Professor in Practice at SOAS University of London.
Dr. Stephen Howard
Vice Chairman, Sustainability, Temasek
Dr Steve Howard is currently Vice Chairman, Sustainability at Temasek.
He joined Temasek as Chief Sustainability Officer in January 2021, with primary responsibility for leading key sustainability-related initiatives and developing a holistic framework to drive the sustainability agenda in Temasek.
Steve is a board member
of GenZero which he helped establish and chairs the Investment Committee.
He is also a founding board member of the Temasek-BlackRock joint venture board of Decarbonization Partners and is a member of the Investment Committee.
Steve is also Founding Chair of the We Mean Business Coalition and a member of the LeapFrog's Global Leadership Council.
He was until recently on the Administrative Board of SEforALL.

Prior to Temasek, Steve was advising a range of businesses and financial institutions on transformational approaches to sustainability. He was CSO at IKEA Group from 2011-2017. Prior to IKEA, Steve was the Founder and CEO of The Climate Group.

Tanguy Claquin
Global Head of Sustainability, Credit Agricole CIB
Tanguy Claquin oversees the Sustainable Investment Banking team providing financial advisory to all the bank's clients for transactions targeting both financial objectives and positive social & environmental impacts in all asset classes, and the Climate & Sustainability Strategy team.
Tanguy co-drafted the Green Bond Principles (GBP) in 2013. Since then, he is member of GBP ExCom and co-chair (2018-2022). He is a member of the European Commission Technical Expert Group on Sustainable Finance.
Tomohiro Ishikawa
Chief Regulatory Engagement Officer, MUFG
Tomohiro (Tomo) Ishikawa is the Chief Regulatory Engagement Officer at MUFG. Ishikawa is responsible for orchestrating MUFG's group-wide advocacy strategy on financial regulatory policies, including prudential requirements and climate change.He oversees recovery/resolution planning for the group, and government relations across the regions.
Prior to his current role, Ishikawa headed MUFG's Government and Regulatory Affairs (August 2018 - March 2023) based in Tokyo, and MUFG's Regulatory Strategy for the EMEA region (March 2017 - July 2018) based in London. As part of MUFG's sustainability/climate change program, Ishikawa serves as a member of the Steering Group of Net Zero Banking Alliance (NZBA). He chairs the NZBA Transition Finance working group, which published the NZBA Transition Finance Guide in October 2022. Ishikawa also serves as a board member of Global Financial Markets Association, representing MUFG.
Until January 2017, Ishikawa headed the advocacy team on digital/technology policies within the Government & Regulatory Affairs Division at Deutsche Bank AG (based in London). Prior to joining Deutsche Bank in London, Ishikawa served as Deputy Director of Prudential Policy Office at Financial Services Agency of Japan, where he led the derivative reform implementation in Japan. He chaired a work stream under the Working Group on Margin Requirement, reporting to the BCBS & Board, with the mandate to harmonize margin rules across the regions.
Ishikawa started his professional career at Merrill Lynch as an investment banker. After 12 years at Merrill Lynch (Tokyo and NY), he moved to RECOF Corporation (a Japanese M&A boutique), and then to Deutsche Bank (financial institutions coverage banker based in Tokyo). He has 15 years of experience as a "FIG" investment banker, prior to becoming a regulatory policy expert. Ishikawa graduated from Keio University (Tokyo, Japan) in 1996. He lived in Toronto, Canada, prior to studying economics at Keio.
Prof. Wang Yao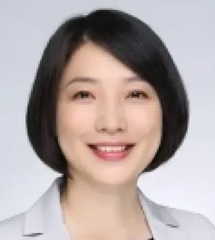 Director General, International Institute of Green Finance, Central University of Finance and Economics
Professor Wang Yao is the Director General of International Institute of Green Finance (IIGF), the Beijing based research institute under the Central University of Finance and Economics.
She also serves as the Deputy Secretary General of Green Finance Committee (GFC) of China Society for Finance and Banking, as well as Expert Advisor of the Green Securities Committee (GSC) of the Securities Association of China. Wang Yao has more than 25 years of experience in the financial sector, and has been a pioneer in promoting development of green finance in China since 2009.