Technology to Strengthen Supervision and Regulatory Compliance

As the volume, variety and speed of transactions increase rapidly in the digital economy, MAS and financial institutions (FIs) use supervisory technology (SupTech) and regulatory technology (RegTech), respectively, to enhance supervision and regulatory compliance. This includes applications of artificial intelligence and machine learning, natural language processing, big data analytics and distributed ledger technology to enable financial supervision and regulatory compliance to be more efficient, pre-emptive, and effective. MAS and FIs can harness technology to manage tedious tasks, and direct the focus and resources to address real problems.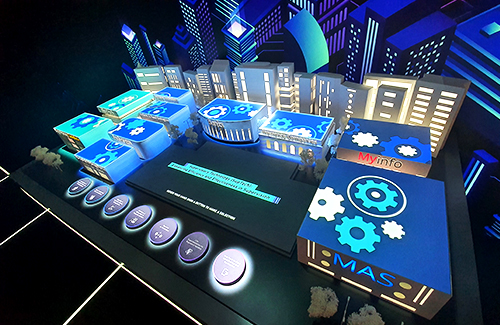 Visit this section and have fun with our projection mapped interactive table, where you can explore the applications of SupTech and RegTech through a variety of scenarios. In addition, find out how MAS ensures regulations remain conducive to innovation by enabling live experimentation in a regulatory sandbox.
Audio Guide